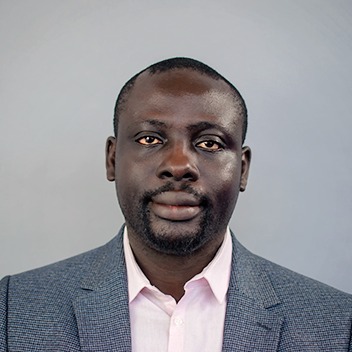 À propos de Bassey Bassey:
As an engineer, I am always passionate about ensuring that the application of technology is done in an economical manner. From my studies and practice, I have realised that several avoidable costs crop up during projects that it takes a high level of meticulousness and frugality to minimise. As such, I always seek to reduce cost as much as possible in every venture I am involved in without compromising quality, safety and environmental considerations. I have previously worked as a cost engineer for an oilfield equipment and software vendor, where I had considerably reduce procurement costs and thus selling prices for the company's deals. I am thus excited by the opportunity to leverage upon my skills and experience in a more challenging environment to add value to the company's activities.
Expérience
I recently worked as a Flow Assurance Engineer for a major operator, where I conducted experiments, validated numerical models and provided technical support for flow assurance in field operations. A previous job had involved pipeline route selection, flow assurance, condition-based maintenance, operations benchmarking and contractor management. I hold both master's and a bachelor's degrees in Petroleum Engineering, each with compulsory modules and my research project on production optimization and flow assurance. I have also completed several relevant short courses and am proficient in several specialist software as detailed on my CV.
Éducation
Cranfield University – PhD in Energy and Sustainability (Final Stages)                  2023
Thesis: Flow Assurance Management in Waxy Petroleum Production and Transportation
Created partnerships with industry for research, internships, job fairs and knowledge exchange
Introduced students and academics to journals, books, software, professional societies and events.
Coventry University – M.Sc. Petroleum and Environmental Technology      2017
Thesis: Flow Assurance Modelling for Wax/Hydrate Control in North Sea Pipeline/Riser System
Subsea process engineering, Designed pipeline thermo-hydraulic model for hydrate and corrosion
Managed group FEED projects; defined scope, shared tasks, coached members, published results.
Federal University of Technology Owerri – B.Eng. Petroleum Engineering         2007
Thesis: Evaluation, Comparison and Flow Assurance of Oilfield Emulsion Control Methods
Petroleum Transport & Storage, Fluid Mechanics, Heat & Mass Transfer, Materials Science
Process Engineering, Engineering/Petroleum Economics, Management, Thermodynamics, etc.
Seminars – Process Design of Flow Stations, 4D Seismic Acquisition for Reservoir Management.
Professionnels en concurrence avec Bassey
Professionnels du même secteur Ingénierie / Architecture que Bassey Bassey
Professionnels de différents secteurs à proximité de Pau, Arrondissement de Pau, Pyrénées-Atlantiques
Emplois près de Pau, Arrondissement de Pau, Pyrénées-Atlantiques
---

ATMOS INTERIM

Pau, Pyrénées-Atlantiques, France

ATMOS INTERIM du Réseau ALLIANCE, agence de recrutement spécialisée dans la délégation de personnel et le placement de candidat. · Réseau de PME françaises, nous avons à cœur de nous investir et de pé ...

---

Groupe Morgan Services

Aire-sur-l'Adour, Landes, France

Temporary

GROUPE MORGAN SERVICES: Nous recherchons pour notre client un conducteur d'engins 15 tonnes Caces R482 catégorie D. · Vos missions seront : extraction, chargement et déplacement, finition, compactage, ...

---

SAFRAN

Bordes, Pyrénées-Atlantiques, France

StageSHIP

Au sein de la Direction Systèmes d'Information de Safran Helicopter Engines à Bordes nous sommes à la recherche d'un-e stagiaire pour rejoindre nos équipes. · En intégrant Safran Helicopter Engines, t ...