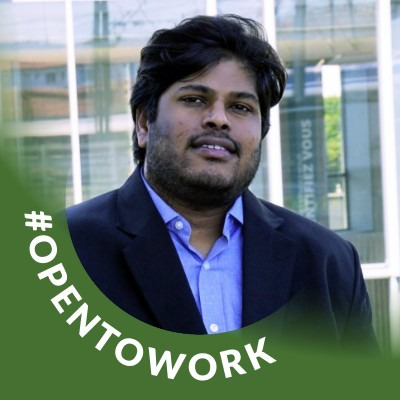 À propos de Dileep Reddy Bhumireddy:
I am an FP&A Analyst with over 4 years of experience in creating financial reports, Budgets & forecasts, and financial models to support strategic decision making and business growth. I have worked with leading companies such as Accenture and Clearstream, where I delivered accurate and timely financial insights using various BI tools and data sources.

My core competencies include financial data analysis, financial modelling, budgeting, variance analysis, market research, and scenario planning. I am proficient in Excel, Power BI, Tableau, SQL, and Power Query, as well as fintech solutions such as blockchain and smart contracts. I hold a Master of Science in Corporate Finance & Fintech and a Master in Management in Financial Engineering and Innovation from ESC Business School. I am passionate about applying my skills and knowledge to new challenges and opportunities in the FP&A field.
Expérience
Highly motivated and experienced Corporate FP&A professional with a proven record of accomplishment of 4+ years in financial analysis, budgeting, forecasting and process improvement. Expert in delivering comprehensive financial models, ad-hoc reports, and dashboards to support executive decision-making. Seeking a challenging role in a dynamic organization where I can utilize my skills and contribute to the company's growth.
Éducation
As a FP&A intern at Clearstream i was responsible for the following things 
"Creating Financial Reports": As an FP&A Analyst Intern at Clearstream, I was responsible for creating detailed financial reports by consolidating data from various ERP systems, accounting, and other business solutions. This involved analysing and interpreting large amounts of data, and presenting it in a clear and concise manner to stakeholders.

"Creating Financial Forecasts": As a member of the FP&A team, I was helping creating financial forecasts to predict the company's future performance and ensure it was headed in the right direction. This involved analysing historical data and trends, and making informed predictions about future revenue, expenses, and profitability.

"Estimating Expenses for Budgeting": As an FP&A Analyst, I played a key role in the budgeting process, by estimating expenses required to execute the corporate plan based on revenue from the strategic plan. This involved creating rolling forecasts and projections, and working closely with other departments to ensure budget targets were met.

"Performing Financial Data Analysis": I was responsible for analysing financial data, using financial ratios and key performance indicators, to identify trends, patterns, and areas for improvement. This helped me to identify potential risks and opportunities, and provided valuable insights for decision making.

"Scenario Planning Analysis": I was responsible for performing scenario planning analysis by mapping out different scenarios, such as best-case, expected, and worst-case, by plugging in different numbers for sales and order volume. This helped me to understand how different factors would impact the company's financial position, and enabled me to plan accordingly.

"Creating Ad-hoc Reports" : I was responsible for creating ad-hoc reports as required, using a business intelligence tool and dashboard reports. This enabled me to provide a more detailed look at a certain KPI or business department, and helped to identify areas for improvement.
Professionnels en concurrence avec Dileep Reddy
Professionnels du même secteur Comptabilité / Finance que Dileep Reddy Bhumireddy
Professionnels de différents secteurs à proximité de Clermont-Ferrand, Arrondissement de Clermont-Ferrand, Puy-de-Dôme
Les autres utilisateurs qui s'appellent Dileep Reddy
Emplois près de Clermont-Ferrand, Arrondissement de Clermont-Ferrand, Puy-de-Dôme
---

ASSOCIATION PRESTAT'AIR

Clermont-Ferrand, France

Temps partiel

€18.000 - €24.000 par an

Association Prestat'Air, spécialisée dans les services à la personne, recherche pour le compte de l'un de ses clients · un(e) aide menager(e) . · Votre mission ? Assurer l'entretien courant des sols ...

---

Sergent Major

Clermont-Ferrand, France

À temps plein

Le Groupe GPE, réunissant les enseignes Sergent Major / Natalys / Du Pareil Au Même, principaux acteurs du prêt-à-porter enfants et de la puériculture. · Sergent Major, c'est l'histoire d'une marque f ...

---

BASTIDE GROUPE

Cournon-d'Auvergne, Puy-de-Dôme, France

À temps plein

Le Groupe BASTIDE est une société familiale créée en 1977 en très forte expansion, spécialisée dans la prestation de santé à domicile. Nous disposons d'une offre globale (conseil, vente et location) d ...