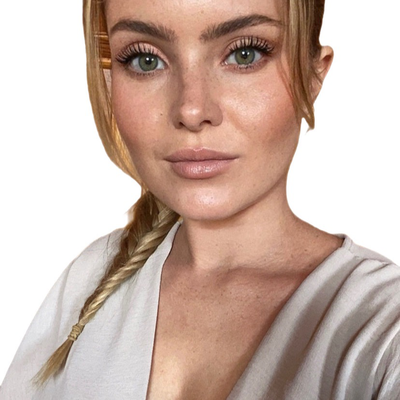 valentine fautrat
International business development manager
Paris, Paris
À propos de valentine fautrat:
I am a 25-year-old professional with a passion for cosmetics and luxury goods. I hold a master's degree in International Business and Marketing Digital, which has provided me with a strong understanding of the global business landscape. Having lived in England, China, and Mexico, I have developed a global perspective and an appreciation for cultural diversity.
Expérience
International business development manager at KOS PARIS 
Significantly contribute to KOS Paris Cosmetics' continuous growth and success through strategic leadership and oversight of all aspects of marketing and business development, which include sales operations, revenue generation, event planning, and key negotiations.
Boost year-over-year growth through developing and implementing business plans, penetrating new markets, and executing effective sales and marketing strategies. Support company-wide plans to identify new opportunities and expand business.
Work closely with executives and owners in executing sales and business development functions, identifying the latest trends, minimizing redundancies, and leading P&Ls across rapid-growth territories, which generated up to $250k in annual sales revenue.
Pioneered opening of high-end accounts in the USA, China, Middle East, Balkans, and Latin America through strategic pre-opening support. Successfully launched innovative and impactful marketing strategies across different countries.
Accurately managed a diverse portfolio of 20 international accounts while consistently exceeding targets and budgets.
Elevated brand recognition and staff engagement through innovative incentives, new product showcases, and exclusive product lines.
Demonstrated unparalleled product development skills by leading the launch of 4 new products across 2 ranges.
Conducted training aligned with company philosophy and designed custom-made professional ranges to meet clients' needs.
Éducation
Master of digital marketing and innovation at IESEG School of management in Paris 
Master of Global management Tongji University Shanghai 
Professionnels du même secteur Marketing / Publicité / Relations publiques que valentine fautrat
Professionnels de différents secteurs à proximité de Paris, Paris
Les autres utilisateurs qui s'appellent valentine
Emplois près de Paris, Paris
---

Ec

Ivry-sur-Seine, Val-de-Marne, France

Rejoignez l'équipe Mode et Textile de notre bureau de Hong Kong qui recherche un(e) responsable commercial(e) (softlines business development manager) H/F . · Rattaché(e) au Responsable du bureau SIP ...

---

ERES Recrutement

Taverny, Val-d'Oise, France

À temps plein

Le "Business Development Area Manager" a pour mission de pérenniser et de développer le portefeuille clients international. Il organise des rendez-vous avec des clients finaux et des prescripteurs, et ...

---

MICHAEL PAGE

France

permanent

Poste : Placé sous la responsabilité du Directeur Commercial, le Business Development Manager - Toulouse sera en charge de : · * Développer votre portefeuille clients en assurant la prospection, la f ...